Message from the President
Message from the President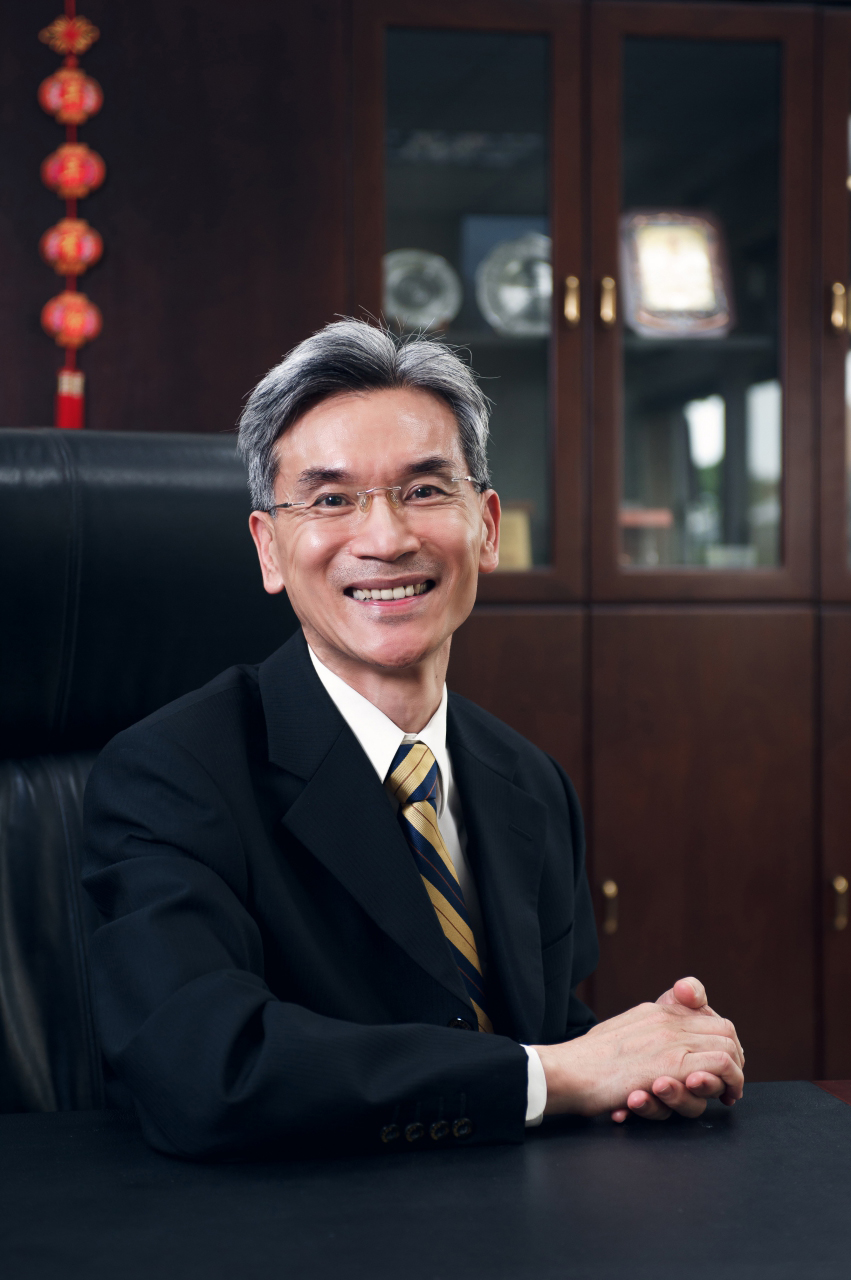 On July 31, Dr. Fuh-Sheng Shieu was inaugurated as the 15th president of National Chung Hsing University, and his administration team members were announced. In his inaugural address, Dr. Shieu, former Dean of the College of Engineering, spoke to an audience of over three hundred and shared four key points of his university management policy: people first, academic advance, value creation, and social betterment.
Dr. Shieu, who earned a Ph.D. in materials science and engineering from Cornell University, first came to NCHU in 1993, and his previous positions include Director of the Materials Science and Engineering Department, Director of Research and Development, and Dean of the College of Engineering. He humbly acknowledged that it was a great honor to take the baton for the next stage in the long relay of NCHU's development.
He expressed gratitude to those who have helped build NCHU's values and systems, particularly to Dr. Jei-Fu Shaw and Dr. Der-Tsai Lee, two ex-presidents of NCHU.
Dr. Shieu declared that he would reinforce the concept of "students and faculties first," advance NCHU's academic performance, and improve working environments for the faculties of literature, arts, and social sciences. All these efforts are geared towards a renewed emphasis on truth and purity, as well as a creative life fraught with spirit, beauty, and meaning. "This is where the ultimate values of education and research lie," Dr. Shieu said.
According to Dr. Shieu, NCHU was founded as an agricultural campus but is now a comprehensive university, composed of eight colleges. However, to become even more complete, NCHU plans to conjoin such academic fields as arts, education, and medical science. For that purpose, the school is seeking opportunities in the integration of local resources. Recently the Ministry of Education has relaxed higher education laws, stimulating new trends of educational development. In response, NCHU will initiate mid- and long-term plans concerning the construction of colleges of arts and education, and a medical school. The university will organize a think tank to manage its general affairs and sustain competitive competence. NCHU also aspires to be more engaged with members of the Taiwan Comprehensive University System, aiming to take the lead in a new era of higher education.
Regarding industry-university cooperation, NCHU will foster its connection with industries and empower industrial partners with upgraded skills and technologies, increasing the university's brand value. Dr. Shieu promised to go deeper into local communities and take advantage of NCHU's available resources. Locally, the school will work to procure national subsidies to improve the prosperity of the city. Further afield, NCHU will be involved with the central government's mapping of public land use, and help boost the central government's quality of administration. "It is our responsibility to give back to society," Dr. Shieu reminded his audience. He asserted that NCHU would assume a think-tank role in the city's development and play a big part in fulfilling Mayor Lin's vision of Taichung becoming the "Capital of Good Life."